Our Story
I've been the President of my condo association for the last three years and treasurer for three years prior. In 2019, Local Law 97 mandated that all buildings above 25,000 sq. ft. comply with energy efficiency standards or face fines. I experienced firsthand the challenges of securing a loan that wouldn't push owners to the brink of bankruptcy. Equally challenging was the process of finding vendors who were equipped to take on the unique challenges of our retrofit. With thousands of buildings across New York City that need work to lower their carbon emissions, there is a great need for tailored support to help move this process forward.
I created Green Potential to help NYC property owners expedite building improvements in a sustainable and cost-effective way. We work with architects, contractors, consultants, management companies, and banks to facilitate necessary building improvements. With our strategic support, these improvements save property owners money down the line.
When I started working on our building retrofit, I reached out to 63 architects and 8 banks to devise a retrofit that the owners could afford. As a data engineer, I knew there had to be a better way. So, I created an in-house database that populates information about building needs as well as vendor preferences and availability. When you choose Green Potential, we use data  to connect you to vendors who want to work on your specific project. We even include reviews and testimonials from their previous customers.
Additionally, for those who need financing, Green Potential also acts as a support system to acquire a loan for your building project. We work with reputable financial institutions to help secure the best loan for your project. If needed, we can also help you figure out the best way to pay it off and ensure owners at all income levels can stay in the building.
I'm confident that we can help you make improvements to your building and achieve compliance with LL97 without breaking the bank. Ready to expedite your building improvements and make a positive impact on the environment? Contact Green Potential today to learn more.

Sincerely,
Amit Shah
CEO + Founder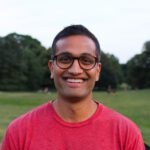 —
Green Potential helps New York City property owners expedite building improvements in a sustainable, cost-effective way. Sign up for a free 30 minute consultation to see if Green Potential is the right fit for your project.
Local Law 97 is one of the most ambitious plans for reducing emissions in the nation. Local Law 97 was included in the Climate Mobilization Act, passed by the City Council in April 2019 as part of the Mayor's New York City Green New Deal. Under this groundbreaking law, most buildings over 25,000 square feet will be required to meet new energy efficiency and greenhouse gas emissions limits by 2024, with stricter limits coming into effect in 2030.