Our Story
I've had the privilege of serving as the President of my condo association for the last four years, and prior to that, I held the position of treasurer for three years. In 2019, the introduction of Local Law 97 brought a mandate for all buildings over 25,000 sq. ft. to adhere to energy efficiency standards or face fines. I personally encountered the formidable challenges of securing a loan that wouldn't burden owners with financial strain. Equally daunting was the task of finding vendors equipped to tackle the unique demands of our retrofit. With countless buildings in New York City needing carbon emissions reduction, there arose a clear need for specialized support to navigate this complex process.
This need led me to establish Green Potential, a platform designed to assist NYC property owners in streamlining building improvements sustainably and cost-effectively. We collaborate with architects, contractors, consultants, management companies, and banks to facilitate essential building enhancements. While conducting market research, we realized the demand for a third-party service that offers a data-driven, reviews-based approach to vendor sourcing. Moreover, we introduced a unique feature called the "comparison heat map," simplifying proposal comparisons into visually comprehensible representations.
When I embarked on our building retrofit journey, I reached out to 63 architects and 8 banks in search of an affordable solution for our owners. As a data engineer, I knew there had to be a more efficient method. Failing to find one, I created an in-house database that compiles information about building requirements, vendor preferences, and availability. At Green Potential, we leverage data to connect you with vendors eager to tackle your specific project. We go the extra mile by incorporating reviews and testimonials from their past clients.
For those requiring financial support, Green Potential also serves as a resource to secure loans for building projects. We collaborate with reputable financial institutions to secure the most suitable loan for your project. If necessary, we assist in devising optimal repayment strategies, ensuring accessibility for owners across all income levels.
I'm confident that Green Potential can guide you in enhancing your building and achieving Local Law 97 compliance without straining your finances. Are you ready to expedite your building improvements and contribute to a greener environment? Complete this survey (for board members) or this survey (for building owners/property managers) to gain exclusive access to our portal.
Sincerely,
Amit Shah
CEO + Founder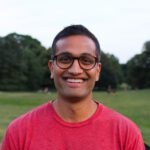 —
About Green Potential
Green Potential empowers New York City property owners to accelerate building improvements in a sustainable, cost-effective manner.
Local Law 97 is one of the nation's most ambitious initiatives to reduce emissions. It was integrated into the Climate Mobilization Act, a historic legislation passed by the City Council in April 2019 as part of the Mayor's New York City Green New Deal. Under this groundbreaking law, most buildings exceeding 25,000 square feet will be required to meet new energy efficiency and greenhouse gas emissions standards by 2024, with stricter regulations taking effect in 2030.